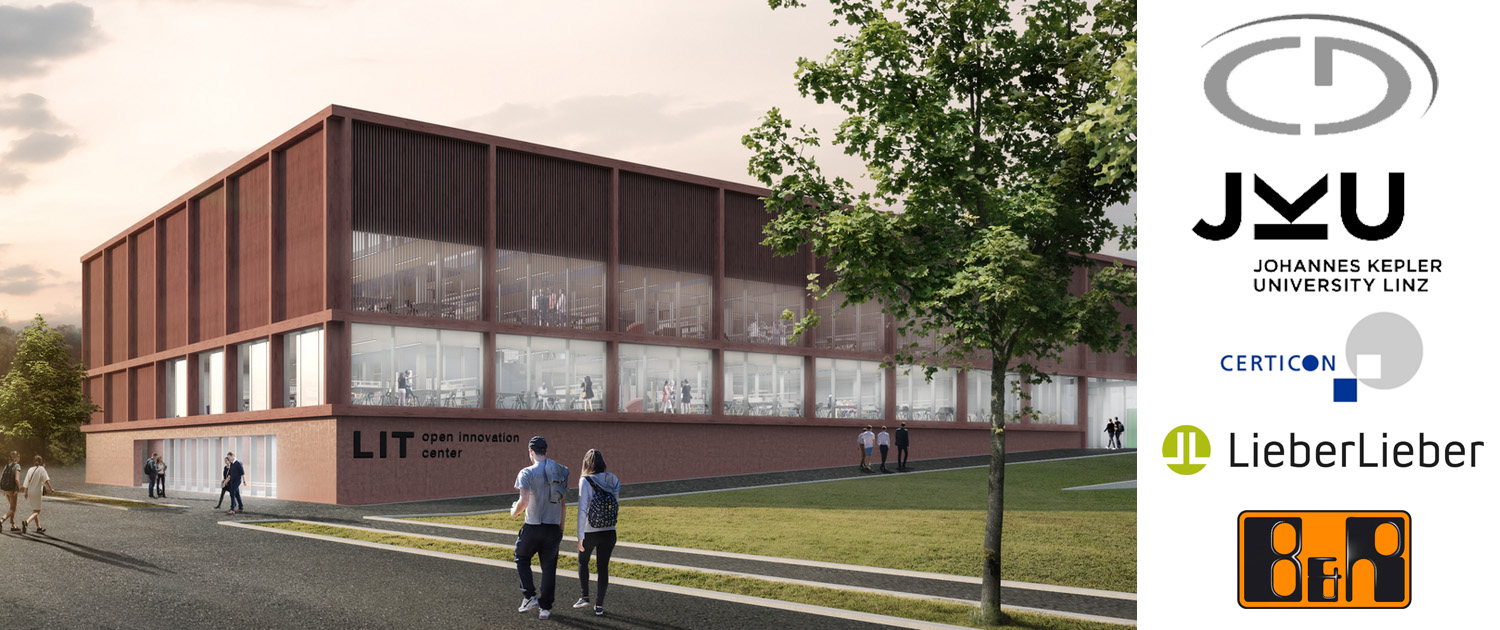 The Christian Doppler Laboratory for Model-Integrated Smart Production (CDL-MINT) investigates model-driven engineering techniques, methods, and processes for smart production facilities as well as the evolution of such models based on production information gathered at runtime. By integrating these two research streams, CDL-MINT contributes to Digital Twin Engineering in general and provides dedicated support by the development of Digital Twin platforms which offer dedicated services to develop, operate, and manage Digital Twins.
CDL-MINT is located at the Institute of Business Informatics – Software Engineering at the Johannes Kepler University in Linz, Austria. CDL-MINT currently hosts three modules which are executed in cooperation with three industry partners, namely Certicon, LieberLieber, and B&R.
Research Spotlights and News
Best Doctoral Symposium Award at MODELS 2023
Best Doctoral Symposium Award at MODELS 2023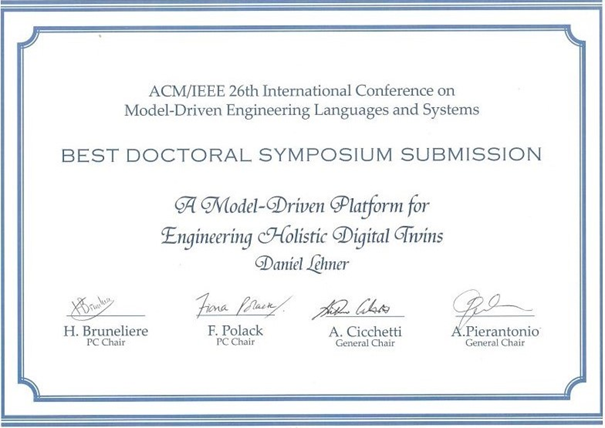 Daniel Lehner got the the best doctoral symposium submission at MODELS2023 conference! If you're interested in details on how to make it easier for people to develop and maintain holistic digital twins, you can check out the presentation slides on slideshare.
This was the 2nd MBSE Summit 2023
This was the 2nd MBSE Summit 2023

After the great success of the first MBSE Summit 2022, this year the 2nd Model-Based Systems Engineering (MBSE) Summit took place again in Traunkirchen from Monday, 5.6.2023 to Tuesday, 6.6.2023. In addition to three inspiring keynotes from standardization bodies, academia,
Software Engineering Konferenz 2024
Software Engineering Konferenz 2024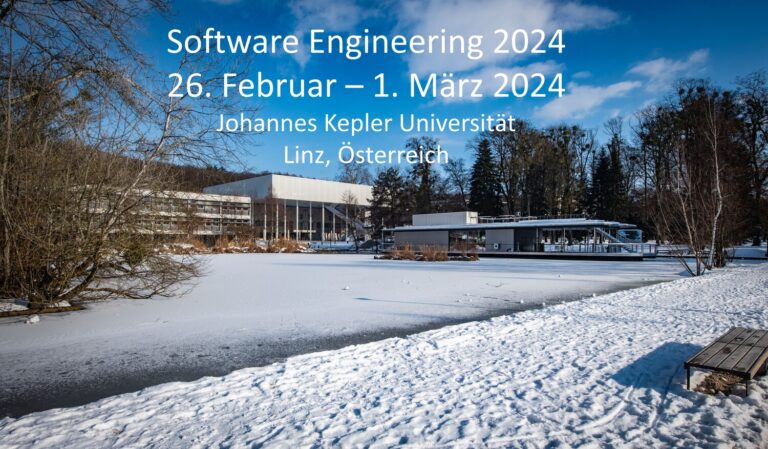 Das Institut für Wirtschaftsinformatik-Software Engineering organisiert 2024 die Software Engineering Konferenz, gemeinsam mit dem LIT Cyber-Physical Systems Lab. Mehr unter se2024.se.jku.at. Die jährlich stattfindende Tagung Software Engineering (SE) des Fachbereichs Softwaretechnik der Gesellschaft für Informatik dient als Plattform für den Austausch von Erfahrungen und
Christian Doppler Laboratories Overview